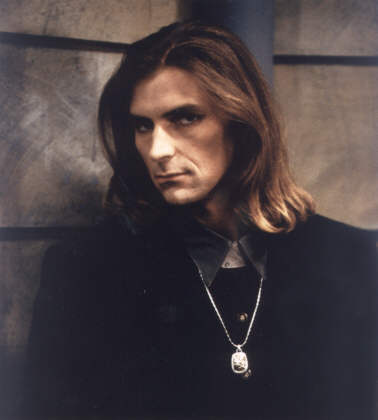 Robin Atkin Downes
Robin Atkin Downes, by birth and in his Babylon 5 Role of Byron, the rebel telepath leader, is English. Before he was Byron, Robin played Morann, a member of the Grey Council both in the Babylon 5 season 4 episode "Atonement" and the TNT Babylon 5 movie "In The Beginning". He has also appeared as Machida, the Snakeman, in "Buffy, The Vampire Slayer". Robin has also starred in the movie "Werewolf Reborn", and in several independent movies including, "Creosote", "Four on the Floor", "The Blue Bouquet" and "Maria's Diary".
Over the last 11 years, he has had the opportunity to perform in theatrical productions all over the world. Some of his favorites include: Richard in "Richard III", Friedrich in "The Ramp", Other Frederico in "Sign of the Lizard" and Brink/Skinlad in "Road" performed in Prague and Pilsen, among many others.
Robin currently resides in Los Angeles. He holds an MFA from Temple University and is a member of Actors Equity Association and Screen Actors Guild.